Passport Photos in Boston
United States Passport Photo Size and Requirements in Boston
Photographs taken in the last six months
Photos should be of high quality and not fuzzy, grainy, or pixelated
Your facial expression should be neutral, or you should smile naturally and your eyes should be clearly visible.
Ensure the background is plain, white or off-white, and shadow-free
You should face the camera straight on with your entire face visible.
Make sure that the size is appropriate.


2 x 2 inches (51 x 51 mm)
Head must be between 1 -1 3/8 inches (25 - 35 mm) from the bottom of the chin to the top of the head (photos cannot be taken too far away or too close up)

Taken in everyday clothing
Printed on matte or glossy photographic paper

A damaged photo with holes, creases, or smudges cannot be submitted.

Photographs must be colored.
Headphones and hands-free devices are not allowed in the picture.
Glasses are not allowed.

A signed note from your doctor is required if you cannot remove your glasses for medical reasons.

Hats and head coverings are not permitted.

In the case of a hat or head covering worn solely for religious purposes, you must submit a signed statement that clarifies that it is recognized, traditional religious clothing that is frequently worn in public.
Provide a doctor's statement that you wear a hat or head covering every day for medical reasons if you use one regularly.
Caps and head coverings must not obscure your hairline or cast shadows on your face, and you must be able to see your entire face.
Other Passport / Visa Photo Rules, Guidelines, and Specifications
Do I have to remove my jewelry from my passport picture?
No, you don't need to. As long as your facial piercings do not hide your face, you can wear jewelry. Permanent tattoos also qualify for passport approval.
If I wear sunglasses, glasses, or tinted glasses for my passport photo, is that allowed?
No, you will need to remove them for your passport photo.
In case you cannot remove your glasses due to medical conditions, you must provide a doctor's note.
Can you tell me how to pose for my photo?
Your head should be in the center of the frame and not tilted, and your expression should be neutral or natural.
Is it okay to wear a hat or headcover in my photo?
Wearing a hat or head covering is permitted, but you must submit a signed statement that demonstrates the item is part of recognized, traditional religious attire that is frequently worn in public or a doctor's letter stating the item is worn daily for medical purposes.
There must be no shadows cast by hats or head coverings, and your entire face must remain visible.
Can I smile in my passport photo?
Yes, but the smile should be natural and not overdone.
Can I have my passport photo taken in a uniform?
You are not allowed to wear a uniform, clothing that looks like a uniform, or camouflage clothing.
Can I remove red-eye from my passport photo?
Red eye cannot be digitally removed. A new photo must be taken without red eye.
Do you have any tips on taking a photo of a baby or toddler?
You should not include anyone else in your baby or toddler's photo.
Lie your baby on his back on a flat surface (no need to worry about the background, it will be automatically removed by our website). If you take the picture from above, make sure there are no shadows on your baby's face. Taking a picture of your child in their car seat may be helpful as well.
Using the burst mode on your camera, take as many photos as you can.
My child's eye is closed in the picture. Is that okay?
An infant's eyes may be partially or completely closed. Other children must have both eyes open.
Is it necessary to take a new photo if my appearance has changed (grown a beard, dyed my hair)?
Only if your appearance has substantially changed since you first applied for your passport. Growing a beard or coloring your hair wouldn't be considered significant changes. A new passport is not necessary if you can still be identified by your current passport photo.
A new passport may be necessary if you have:
Significantly altered the appearance of the face through surgery or trauma
Added or removed many/large facial piercings or tattoos
lost or gained a lot of weight
changed gender
You do not need to apply for a new passport for a child whose appearance has changed due to natural aging.
I'm not sure whether my photo meets the requirements. What should I do?
You can check if your photo meets the requirements at https://tsg.phototool.state.gov/photo. You can upload your photo and look at examples of both good and bad photos.
Example Photos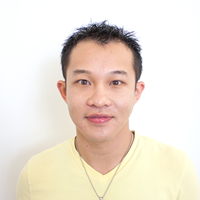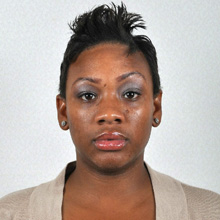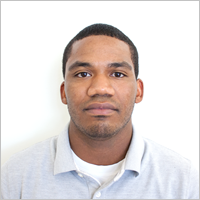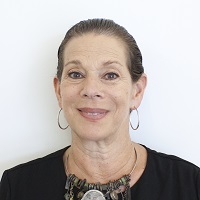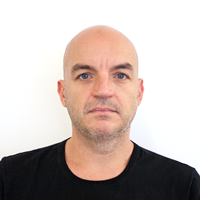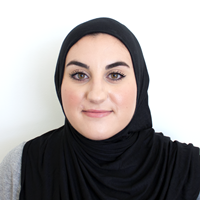 Example Photos for Children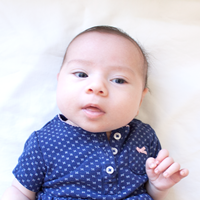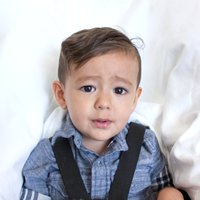 How to print passport photos in Boston?
In case you have a colour printer and the photo printing paper, you can print your passport photo at home. There are six US passport photos on the 4R photo and you will need to print the photos exactly onto the 4x6" photo paper and not cut the photos along the gray borders to obtain the correct size (2x2").
You can also order a 4x6" print from any of the following online photo printing websites:
https://www.shutterfly.com/
http://photo.walgreens.com/
https://photos3.walmart.com/about/prints
https://www.cvs.com/photo3)
https://www.costcophotocenter.com/
https://www.snapfish.com/
Where To Get Passport Photos Near United States Boston?
Our website is the most efficient way to create your passport photo. With our website, you can create a digital and printable photo of yourself in seconds by removing the background. You simply need to take a photo of yourself using your mobile phone and upload it to our website. There is no need to leave your house. No need to travel!
Here are some other places where you can take your picture as an alternative.
1. Kendall Press
46 Arlington Chelsea, MA 02150
2. Albert's Photo Studio
409 Moody St Waltham, MA 02453
3. AAA - Newton
165 Needham St Newton, MA 02461
4. Feti Travel
65 Harrison Ave Ste 402 Boston, MA 02111
5. Newtonville Camera
85 River St Ste 16 Waltham, MA 02453
6. Hunt's Photo and Video
514 Commonwealth Ave Boston, MA 02215
Passport photos at Walmart
Passport photos can be printed at Walmart. Using the Walmart app, upload your photo downloaded from our site and select 4x6" photo paper. You can pick it up in one hour at your nearest store or have it delivered.
Walmart photo shops in Boston:
1. 301 Falls Blvd, Quincy, MA 02169
2. 770 Broadway, Saugus, MA 01906
3. 740 Middle St, Weymouth, MA 02188
4. 777 Brockton Ave, Abington, MA 02351
5. 700 Oak St, Brockton, MA 02301
6. 72 Main St, North Reading, MA 01864
7. 450 Highland Ave, Salem, MA 01970
8. 550 Providence Hwy, Walpole, MA 02081
9. 280 Washington St, Hudson, MA 01749
10. 55 Brooksby Village Way, Danvers, MA 01923
CVS passport photos services in Boston
The CVS store can print your passport photo if you have downloaded it from our website. You can order passport photos online at CVS and pick them up in-store using their app. They are also available for print at the store. Please note that the photo sheet is intended for printing on 4R 4x6" photo paper. You will need to choose the right size paper to ensure the size of your passport photo is correct.
CVS photo shops in Boston:
1.Cheney Building, 55 Dimock St, Boston, MA 02119
2.1927 Beacon St, Brighton, MA 02135
3. 210 Border St, East Boston, MA 02128
4.624 Massachusetts Ave, Cambridge, MA 02139
5. 341 Harrison Ave, Boston, MA 02118
6. 467 Centre St, Jamaica Plain, MA 02130
7. 294 Harvard St, Brookline, MA 02446
8. 400 Washington St, Brookline, MA 02446
9. 191 Stuart St, Boston, MA 02116
10. 50 Park Plaza, Boston, MA 02116
Rite Aid passport photo services
Rite Aid Pharmacy provides photo services for $7. The cost of printing out your passport photo (a 4X6 printable photo sheet) will only be 19 cents at Rite Aid if you download it from our site and then print it there.
Rite Aid photo shops in Boston:
1. 1031 Main St, Clinton, MA 01510
2. 53 S Broadway, Salem, NH 03079
3.331 Main St, Nashua, NH 03060
4. Fall River, MA 02721
5. 142 Main St, Salem, NH 03079
6. 1207 Acushnet Ave, New Bedford, MA 02746
7. 467 Broadway, Revere, MA 02151
8. 53 Church St, Kingston, NH 03848
9. 145 Amherst St, Nashua, NH 03064
10. 10 Stafford Rd, Fall River, MA 02721
Passport photo services at Walgreens
There is also a Walgreens where you can print your photos. You can order a passport photo online and pick it up at a Walgreens store using the Walgreens app. You can also print it in-store. The template you download from our website is designed for printing on 4R 4x6" photo paper. To get the best passport photo size, choose the right size of paper. Walgreens charges $14.99 for a passport photo, but if you print out the template, you can save up to 97.5%.
Walgreens photo shops in Boston:
1. 825 Morton St, Boston, MA 02126
2. 24 School St, Boston, MA 02108
3. 710 E Broadway, South Boston, MA 02127
4. 1 Central Square, East Boston, MA 02128
5. 465 Cambridge St, Allston, MA 02134
6. 1630 Tremont St, Crossing, MA 02120
7. 416 Warren St, Roxbury, MA 02119
8. 1890 Columbus Ave, Roxbury, MA 02119
9. 1999 Centre St, West Roxbury, MA 02132
10. 317 Ferry St, Everett, MA 02149
Passport photo services at Cosco
Even though Costco no longer offers photo printing in-store, it still offers it online. You can still print your passport photo at Costco at the lowest price if you follow these steps:
1.Download our 4X6 passport photo template from our website
2.Upload the downloaded passport photo to the Costco app
3. Use a passport photo template that is 4x6 inches rather than one that is standard at Costco
4.Order your photo
You will get six correct size US passport photos (2x2") when you cut the passport photos along the gray borders.
Photo Booth in Boston
You can find some photo booths in Boston, but it would be best if you followed the guidelines for taking a US passport photo before you take your photo.
Upload photo to make United States visa photo
Click here if you want to make passport / visa photos for other countries.
Passport photos near me in other cities